AN IMPACTED TEAM, A FRAGILE ORGANISATION
A company's performance is often weakened by stress, conflicting interests, or internal issues. The causes are not always visible, but they can have a subtle effect. 
While managers are, in theory, trained to deal with conflict, the solutions put in place to defuse the situation can have an amplifying effect. The neutrality of their status can sometimes be called into question due to their decision making power, which in turn can have negative consequences. A disgruntled employee will see it as a position taken by their management contrary to their interests rather than searching for a solution, support, and recognition. Hell is paved with good intentions!
If an employee believes the company has treated them unfairly it can be a detriment to their team, performance, and attitude. So when all attempts have been unsuccessful, mediation can be the emergency exit, an exit from above.
Having mediation integrated in the social strategy of companies enables them to overcome internal tensions using an external, objective, and impartial party. 
Using a third party to resolve a crisis is the best alternative to the legal option, which could be long, expensive and often painful for both parties. The mediator or expert will, through a properly structured process, propose amicable solutions in groups and/or for individuals based on their listening and their ability to analyse the root of the problem. It is easier for people to open up to someone outside of their company, especially when the process is confidential. 
The expert will be able to cross-check points of view, analyse the root of the conflict, develop a strategy, and bring people together to find a consensus that will work for all parties. 
In 2019, 70% of mediations were successful, which is a major improvement compared to the management of labour disputes that keep individuals in conflict situations with a hypothetical outcome. 
A disagreement should not be viewed as an attack. Using a lawyer can put one in a position of hostility that can be detrimental to any form of reconciliation. 
The breakdown of communication is often experienced by someone who is unhappy and drifting in their organisation where they have become a stranger (lack of direction in their role, no development prospects, poor management, lack of recognition, or willingness to change). Other toxic situations, such as harassment, have led to a rise in a new type of support, social negotiation coaching. 
In recent years, support for "professional divorce" has become more democratic in France, inspired by the model of negotiating social relations in the United States. "NEGOCIATE" means "DISCUSS" and not "take offense".  
This approach has intensified with labour law reforms, the alternative to amicable solutions imposed by judges since March 2019 and the acceleration of corporate restructuring. 
The role of experts in negotiation is to bring a new perspective to both parties. Analyse, find the issues, and encourage a willingness to find a solution that will be liberating. The involvement of a coach is paid for by the requesting party on the basis of a fixed fee and a success bonus (a percentage of the compensation obtained at the end of the negotiation).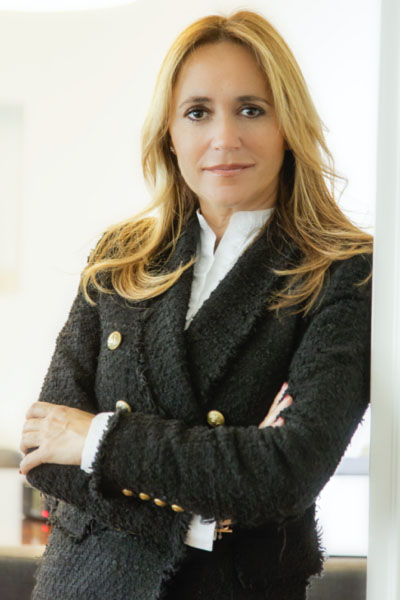 Mikaella Amar, an expert in complex strategies of influencing and professional mediation, and a Certified Professional Mediator, explains her mediation framework, in immersion in the company or in coaching sessions for executives and managers. 
"Mediation by an expert allows both the company and the employee to assess the available options when communication has broken down or when discussions no longer make any progress. The mediator's expertise lies in analysing: a situation, an environment, and the people involved, then defining the tools that will enable the best option to be chosen for each situation, and to maximise it. Making a difference by using all the potential options that the strategy of influence offers us, as opposed to a process that is only legitimate by the contractual framework, be that: human, political, psychological, cultural, or economic. The interests of both parties is at the heart of the debate.
During a major transition, it is necessary to anticipate and prepare as early as possible in order to avoid significant emotional and professional damage. The idea is to focus on a strategy of influence to bring the parties to negotiate, and to avoid destructive and counter-productive disputes today, and more importantly, in your future. The manager concerned can then rebound better, obtain financial recognition, rebalance the relationship, and separate on excellent terms. Employees undergoing career transition imagine themselves in a weak position, but that's not true! This experience will transform them and turn their weakness into a strength. 
In a negotiation, it is important to be aware that you are interacting with people, you are in a human environment. It is therefore essential to identify the right person, the one who, through the influence strategy, will have assimilated that the best possible option is to reach an agreement. You will have to find your Achilles' heel. The employee then regains confidence because they re-establish their rights, their truth, their influence, and reshuffles their cards to build their future. Put into dialogue the political sense and finesse to know: who to talk to, what words to use, when to act, and identify the breaking point in the negotiation to get the maximum out of it. This is the DNA of my proven method to find the best possible agreement! ».
Alleviating resentments and social tensions is now possible outside of a courtroom. Faster (interventions last on average 2 months as soon as they are started), less expensive (the average cost shared between the parties is estimated at 6,000 euros), and more virtuous, mediation is the advocate of the good to regain this position where you increase efficiency and serenity. What if CrossRoads has YOUR solution?

CrossRoads, the "training and personal development" division of the recruiting firm SP SEARCH, offers tailor-made solutions to stimulate your potential, restore your confidence, and create the perfect combination between your skills, your personality and your professional goals. A multidisciplinary team of experts will help you to reshuffle your cards and to identify what you are made for, but above all, to accompany you at each stage of your development.
Mikaella Amar joined the CrossRoads team to bring her expertise in influencing strategy and negotiation, to accompany you in a complex situation when it seems insurmountable or simply when your desires push you towards something else.
In practical terms, CrossRoads means :
⌯ A training program "Chase your dream job" to get the job that suits you.
⌯ A program of introspection and self-awareness to enable you to "Assess the situation" and to give a meaning to your career (professional assessment, skills assessment, assessments). 
⌯ An individual coaching program "My personal coach" to find solutions with the help of experts in their field (HR, recruiters, lawyer, negotiation consultant, training in English, support in setting up a company, etc.).